As this school year ends, start thinking ahead to the next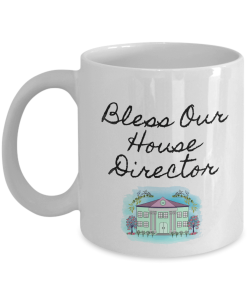 Whew! In just three short months, it will be time for newbie Sorority House Directors to move into their new jobs. Wondering what that's going to entail? The Sorority House Director's Survival Guide will prepare you for the duties ahead…how to get the House ready, what to expect in the first weeks, the first month, the second month…
Meanwhile, jobs will continue to open up over the summer. Be prepared to act quickly! Is your resume ready to go? Are you checking the job sites? Could you move in a moment's notice? That may be the best way in!
Sorority House Director Job/Duties Listing
This is a typical listing actually posted by a Sorority House in the past. They did a thorough job outlining the duties of a House Director.
Name of the Sorority:
University of:
Date the position begins: August 1, 20___
Job description: The Chapter House Corporation of ______ at the University of ____ is recruiting for the position of House Director for its residential facility on campus in ________ for the 20__ – 20___ academic year. The chapter house is a home for the _____________ collegiate chapter of the international Women"s Fraternity known as Pi Beta Phi.
The House Director is a live-in position and also includes salary and benefits for a 12-month period, from August 1, 20__ through July 1, 20___. The House Director reports to the President of the Chapter House Corporation and oversees supervision of other staff, including the Chef/Kitchen and Dining Room Manager and the Housekeeper.
Job Duties
1. Interface with Chapter House Corporation (CHC), as directed
2. Physical facilities management
a. Day to day management and coordination of the operations of the physical structure and grounds including cleanliness, safety, security and maintenance.
b. Keep CHC Board advised concerning the condition of the house and furnishings and the need for repair or upgrades.
c. Understand/adhere to limits set by for authorized actions both dollar expenditure and reporting of safety/security issues
d. Regular reporting requirements, as defined by CHC
3. Employee management
a. Supervise day-to-day activities of household and maintenance staff
b. Conduct annual employee reviews in partnership with the CHC Board
4. Work with/oversee kitchen staff in the following areas:
a. Menu Planning
b. Food Ordering
c. Health & Safety Code Compliance
d. Equipment & Supplies
e. Budget Control including approval of household bills for Chapter VP Finance to pay
5. Chapter Relations
a. Assist in planning and hosting special events
b. Interface with collegiate chapter House Manager, an elected position
c. Act as point of contact for maintenance issues
d. Coordinate fire and house inspection activities
e. Provide feedback regarding regulation violations
f. Be available to assist, advise, counsel and refer Chapter members to appropriate resources as needed
6. Vendor/Supplier Relations
a. Promote positive relations
b. Maintain a list of repair/service contacts approved by the CHC Board, as directed by the CHC
c. Supervise repair and service personnel when performing on-site work
7. Oversee opening/closing of house, as directed by the CHC Board
8. Participate in annual inventory and ensure that inventory list is kept current
9. Relations with university, community and international fraternity
a. Support and enforce university, city and national fraternity rules and regulations as they apply
b. Cooperate with alumnae and fraternity officers to insure enforcement of rules and regulations
10. Maintain a standard of personal professional conduct which reflects positively on the Chapter and serves as an example to Chapter members
11. Other duties which may be assigned as required to maintain operation, safety and security of the facility
Personal Attributes
1. Ability to work and communicate effectively across diverse groups including collegians, alumnae, parents, university staff and personnel, community resources and vendors and suppliers
2. Effective decision-making skills
3. Positive, solution-focused attitude
4. Teamwork approach
5. Diplomacy
6. Ability to manage multiple projects simultaneously
7. Time management and organizational skills
Prerequisites
1. Bachelors degree (or equivalent)
2. Experience working with Greek Letter Organizations preferred
3. Five or more years post-collegiate work experience in related field preferred
4. Experience in property/facilities management, food service, counseling, or human services
5. Budget and financial management at an organizational level
6. Applicants must be willing to relocate to __________________ for the duration of the assignment
7. Applicant must be willing to submit to a comprehensive background check prior to employment
Benefits
1. Living Accommodations
2. Parking
3. Meals
4. Utilities, cable TV and internet connection
5. University holidays
6. Salary
IF INTERESTED and to receive an application, please email resume to:
Ladies, the #1 strategy for getting the House Director job is knowing all about it first! Get the book that broke open the job for mature women wherever you live: https://sororitymom.com/online-shop/