21 Things Sorority Moms need to do when organizing their financial affairs. We love helping you!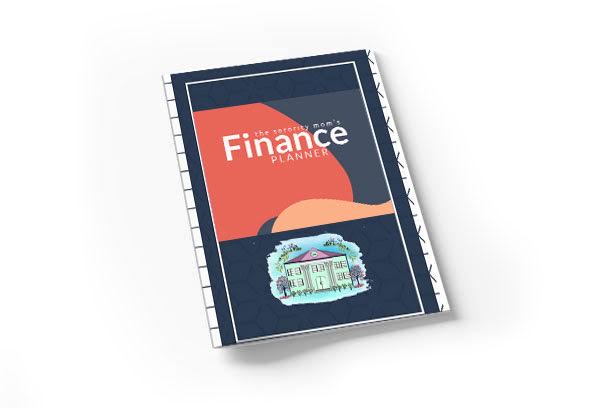 This week you're receiving a free Financial Planner/Journal! We've paced these useful giveaways so you have time to get one done and then tackle the next project systematically. Won't it feel great to get your personal finances located in one spot? Then you're free to go about your House Director job without some of this nagging at you.
With this particular financial journal, you'll want to tuck it away in a secure spot once you've let your designated person know about it. We recommend adding more than your bank accounts and passwords here. It would be a good place to list all your accounts, subscriptions, email addresses, etc. That way, the person handling a an emergency on your behalf has your essential information and paperwork at hand. How grateful they'll be!
Download your free Financial Planner here from the SororityMom store.
Remember this is good for one week until Sunday, August 14, 2022.
Filling out your Financial Planner
As mentioned for your Medical Journal/Planner, three important documents to reference in the Financial Journal are:
1. Durable Power of Attorney, signed and notarized
2. Advance Health Care Directive, signed
3. Update your will or trust with an elder attorney in your home state. Check in with them in a year or so to make sure you're staying abreast with updates in your state.
Your life on paper
Now make this Financial journal a comprehensive document by including these items:
4. Make a list of all bank accounts, user names and passwords
5. Include your investment records, including pensions and Social Security payments
6. List any financial planning you've done, with the appropriate people's contact information
7. Provide written permission for your family members or designated authority to talk with your accountant or tax preparer, financial planner, and lawyer
8. Include a copy of your lastest tax return (the gross income will be needed); a final tax return must be filed for you at both federal and state levels. Note where you keep current receipts, acknowledgements of charitable giving, etc. for the current tax year.
9. Give access to your computer; do you have an account at Geek Squad or other technical assistance?
10. Provide the wi-fi information and account number, plus phone number if it goes out
11. Make a back-up of your hard drive
12. Make a list of insurance policies — car, home, property, flood, earthquake, and others
13. Copy paperwork for any outstanding loans
14. Make a copy of your mortgage statement, bank statement, and financial statements; update these when you receive your quarterly statements
15. Include subscriptions, noting those that auto-renew
16. Do you have a separate TV, streaming account, internet account?
17. Note bills and payments that come directly from your bank account as auto-pay
18. Note bills that must be paid coming through the mail
19. Do you have memberships like Costco, a gym, Amazon, etc.?
20. Make color copies of your driver license, passport, Social Security card, current credit cards (front and back)
21. If you have a personal website, include the server, name host, tech assistant you've hired, user names and passwords
P.S.
If you put this in a safe deposit box, make sure your designated authority has a key or can find yours. To get into your box, they will have to be registered at your bank in advance. And just in case, tuck some cash in there for their use on your behalf.