A Key Role being a Sorority House Director plays
Boomer women have worked/waited decades for retirement. Although the article featured here (see link below) is not written by a woman, fellow Boomer George Jerjian has some advice for all of us. He believes one of the key strategies for a happy retirement is finding purpose. In fact, he's built a consulting business around it. That's how many in this huge generation are searching for meaning during this later chapter of life. That's rather mindboggling!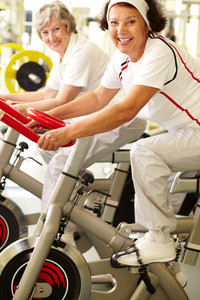 Of course, you don't have to be retired to become a Sorority House Director
If you are not retired, but thinking about it, certainly all the resources on SororityMom. com are here to help you. It's just that we've been paying more attention to articles about retirement plannig — seems logical when you reach a certain milestone after going around the sun x number of times. A lot of articles center around financial planning. So this one brings up a different aspect of retirement that was surprising — finding purpose.
You've got a worthwhile purpose
This author found a big gap among many retirees — a lack of a worthwhile purpose. In fact, that proved to be quite a big hole to help Boomers deal with. We thought the reality of reaching retirement was fulfillment in and of itself. The link to the article is below.
But if you like providing support to young women who've just moved out from their parents' home to attend college, then being a Sorority House Director automatically gives you a worthwhile purpose. There are so many ways this career meets a number of needs, goals, and interests of Boomer women. You're taking massive action moving into this career! You are shaping the future you want.
Double-dip salary and Social Security!
If you have specific concerns such as not being seen as a senior, or being idle, have no fear — a Sorority House Director is in the middle of everything! And here's an added financial benefit — after a certain age, you can collect your Social Security you've earned from your past work, plus this salary. Sweet! That's why we bring your attention to this job that can be pursued in retirement — as well as years before that date arrives.
"Depending on when you plan to retire, you may have another 30, 40, 50 or more years of life — and that's a hell of a long time to drift aimlessly," says George Jerjian. Read his article below:
https://www.cnbc.com/2022/06/15/67-year-old-who-unretired-at-62-shares-the-biggest-retirement-challenge-that-no-one-talks-about.html
FREE Gratitude Journal from SororityMom.com! That's right, Ladies. Find purpose in what you have now. Get your journal as a FREE thank you gift for reading the SororityMom blog: https://sororitymom.com/product/gratitude-journal/